Now That's Entertainment

Brenham offers a world of entertainment and fun for Brenham families and visitors of all ages and interests who want to savor the arts, explore the beauty of our Texan scenery and nature, celebrate our heritage, enjoy the great outdoors, tour museums and wineries, attend concerts, or take a lap at the Blue Bell Aquatic Center or on one of Brenham's many biking/walking trails.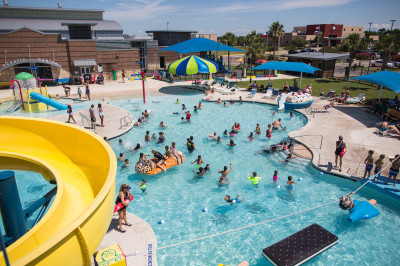 Culture, Arts, & Music
The Unity Theatre in Brenham's downtown district provides entertainment, concerts, and theatrical performances. The Barnhill Center hosts professional music, variety, and special film events. There are even performance arts series throughout the downtown and on the Blinn College-Brenham campus. If you enjoy culture and the arts you will love what you find here in Brenham.

Celebrations & Festivals
Brenham has much to celebrate through the year with many special events and festivals – Texas Arts & Music Festival, Texas Independence Day at Washington on the Brazos, Brenham Maifest, Juneteenth Heritage Celebration, Hot Nights Cool Tunes, and the annual Christmas Parade and Market to name a few.
Sports & Parks
The community is served by a network of eight well-maintained parks for individuals, groups, and families to enjoy, each with its own unique amenities. The community has historically been committed to supporting the parks system which is now comprised of 298 acres of park space. This translates to 17.6 acres per 1,000 populations which is well above the median for both Texas (9 acres) and the US (11.9 acres).
Brenham is home to two Lone Star Legacy Parks! A designation as a Lone Star Legacy Park is one of the highest honors bestowed on a park. Henderson Park received the Lone Star Legacy Park designation in 2022, and Fireman's Park received the Legacy park title in 2014. Legacy parks hold special prominence in the local community and the state of Texas.
Click here for our downloadable Parks Guide!
Blue Bell Aquatic Center is a state of the art aquatic facility with three pools: indoor competition pool, indoor warm water therapy pool, and outdoor leisure pool and play space.
Tee up for golf at Brenham Country Club or for disc golf at Hohlt Park. Lake Somerville offers a place to drop a line and pitch a tent.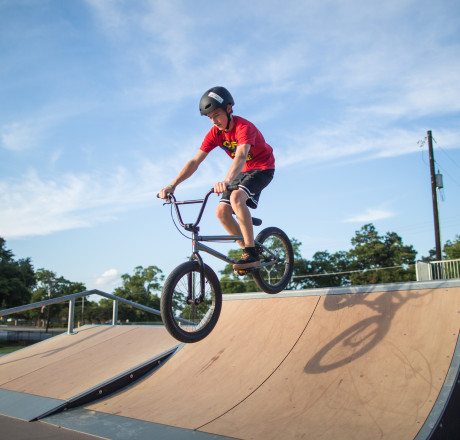 A Park For Everyone

With 280 acres of parkland, Brenham's recreational opportunities abound – swimming, tennis, biking, hiking, walking, jogging, baseball, softball, skate parks, and even pickleball.

Museums, Heritage & History
Brenham, established in 1844, is the county seat of Washington County and the Brenham Heritage Museum focuses on preserving the county's history as "The birthplace of Texas." Children's imaginations are fired up when they visit the Brenham Fire Museum and its 1923 and 1950 American LaFrance fire engines. And a number of gracious, landmark houses stand ready to welcome home visitors.
Ice Cream & More
Brenham is home to one of the top five ice cream brands in the U.S., Blue Bell Ice Cream, named after the Texas State Flower. Visitors can tour the facility and stop by The Little Creamery for a complimentary taste.