Delicious things start here. Brenham is proud to be the home to a number of highly successful international, national, regional, and local food and beverage industries, including the headquarters for Del Sol Food Company, Inc., makers of BRIANNAS® Fine Salad Dressings, and Blue Bell Ice Cream, currently sold in 22 states across the country.
What Sets Brenham Apart

Cumulatively, Brenham's food manufacturing industries employ the largest private sector workforce in Washington County. This group is comprised of legacy companies who have made Washington County their home for decades and continue to thrive, along with a new generation of entrepreneurs just launching in the industry who have discovered the benefits of investing in Brenham.
Companies Who Choose Brenham

Del Sol Foods / Brianna's Salad Dressing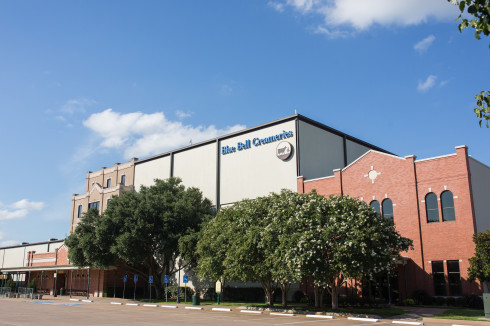 Transporting Goods
Getting raw materials and supplies in and your finished goods out to buyers is convenient and cost-effective in Brenham and Washington County due to our prime location in the Texas Triangle. Opportunely placed almost midway between Houston and Austin on US Highway 290, Brenham provides easy access to IH-10, IH-45, and IH-35. Additional outlets for transporting goods are less than 90 minutes away and include deepwater ports along the Texas Gulf Coast, international airports in Houston and Austin, and rail intermodals.
Skilled & Educated Labor
Talk to Washington County employers, and they will confirm that Brenham's skilled, reliable, and dedicated workforce is a key factor in their success, just as they can be for your business.
Partnerships with Blinn College AW Hodde Technical Education Center, Brenham Independent School District, and Burton Independent School District, yield the educated, skilled workforce you seek today, and can provide the training resources to keep your employees up-to-date with the latest technologies.
In addition to education, the reliability and dedication of employees in Brenham reflect a deeply rooted rural work ethic, and it is not uncommon to find employees marking over 40 years of service with a single employer in Washington County.