Location and Access
Houston and Austin are just over an hour's drive from Brenham, and access to these growing megapolitan population centers continues to increase the value of what our community has to offer businesses looking to invest and/or locate here, as well as the many successful companies already in Brenham.
Brenham is well-situated with convenient access to a diverse range of intermodal transportation options, including air, rail, deep-water ports, and major highways and interstates to ensure reliable supply lines and that goods and products are delivered efficiently and cost effectively.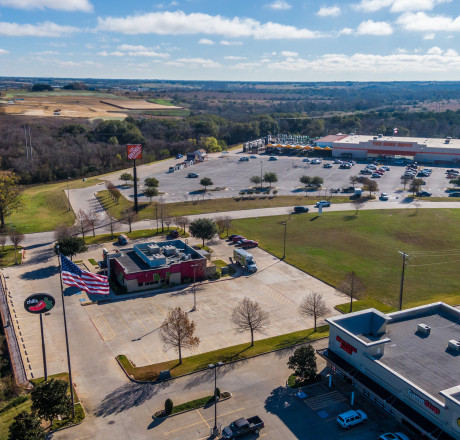 Perfectly Positioned

Brenham is a nexus point on the Texas Triangle, containing the largest cities in Texas and a massive 75% concentration of the state's population.



Game-Changing Workforce Partners
Providing employers a highly skilled, diverse workforce is vital, and Brenham offers a proven labor shed of over sixty miles, accessing pools of qualified candidates locally and regionally.
The strength and high caliber of our educational partners is a real game-changer. There are over 10 colleges and major universities within 2 hours of Brenham. Among them are Blinn College (Brenham), Texas A&M University (College Station), and University of Texas (Austin).

Small-Town Perks, Big City Amenities
Brenham makes your business feel at home and offers the best of small-town life and big city amenities. It's where your business is welcomed and valued, and your employees can put down roots in a Main Street, family friendly community that offers affordable housing, quality education, healthcare and plenty of room for year-round recreation, entertainment, and the natural beauty of Texas.