Brenham | Washington County EDO is a partnership between the City of Brenham and Washington County. We can provide a number of different types of assistance to businesses and companies within Washington County.

A few of the things we do most often are:

Coordinate site-selection trips
Assist in the evaluation of and application for incentives
Provide economic and demographic data on key business factors
We can provide the information you need to establish your business, offered at no cost and with no obligation. And all on a confidential basis.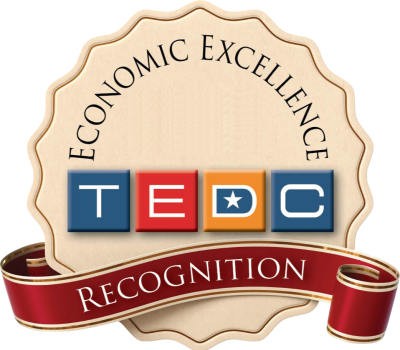 City of Brenham | Washington County Economic Development is proud to be recognized by the Texas Economic Development Council for Economic Excellence in both 2021, 2020, and 2019.