News
|
October 4th, 2019
by Josh Blaschke, Kwhi
Today (Friday) is National Manufacturing Day, and throughout the week KWHI has celebrated some of Brenham and Washington County's key manufacturers.
Thursday, KWHI discussed QuestSpecialty. We wrap up the series with a look at a household name in the ice cream business: Blue Bell Creameries.
In Brenham at 1101 South Blue Bell Road, Blue Bell doesn't need much of an introduction. The company is well known across the country for its brand of varied flavors of ice cream and novelty snacks.
Blue Bell started out as the Brenham Creamery Company in 1907, when a group of local investors realized that dairy cows in the area were producing more than families could consume. It would change to its current name, Blue Bell Creameries, in 1936. The company initially only made butter; it was not until the 1950's that it would focus solely on making ice cream.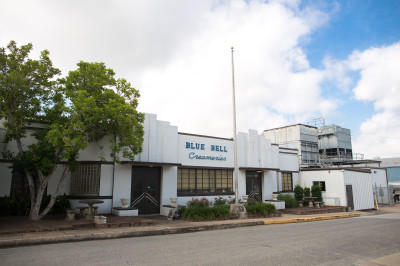 Joe Robertson, Executive Director of Advertising and Marketing at Blue Bell, said that throughout the company's 112-year lifespan, it has put an emphasis on sourcing product ingredients locally.
Blue Bell currently employs around 750 people at just the Brenham facility, with 3,200 employees company-wide. Jobs include production and maintenance, sales, and transportation of goods.
Robertson said the City of Brenham has created a positive economic environment for Blue Bell, and continues to do so for other development.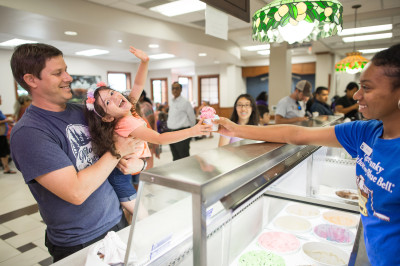 Blue Bell is currently working on expansions to its fleet maintenance and pallet transfer facilities, which should be complete by the first quarter of next year.
Of course, anyone is welcome to stop by and see how the ice cream is made, from the observation deck next to the Ice Cream Parlor.
Original article written by Josh Blaschke with KWHI and you can read it here.